Contemporary women's novels about life, love and relationships; but it's always about the romance and often with a fun psychic twist that will make you wonder … what if? Feel-good stories that will leave you with a smile…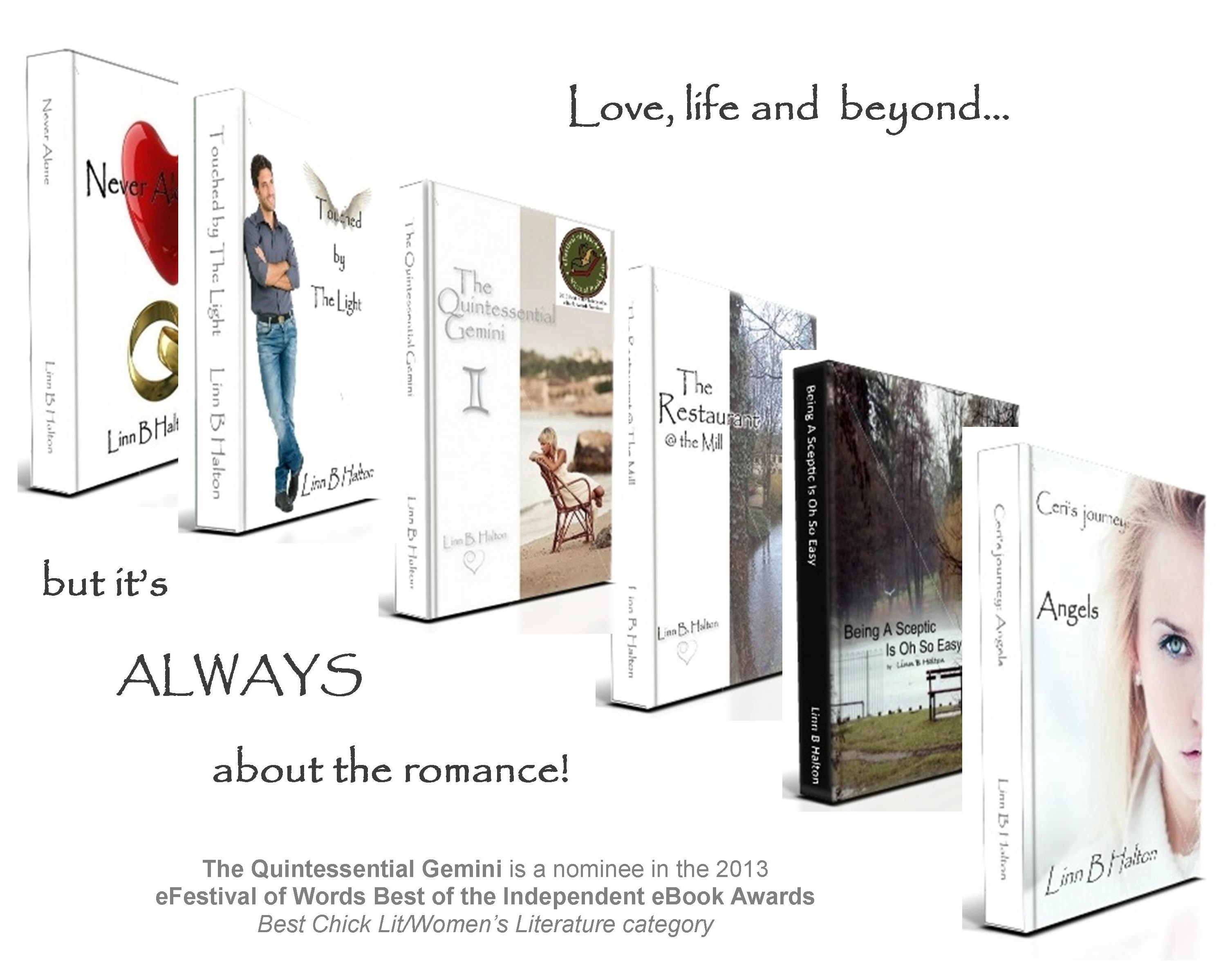 Never Alone - What happens when a perfect life falls apart? What if the path you are on isn't the one you are destined to follow?
Touched By The Light - is it possible to mend the relationship of someone you don't know, from the other side?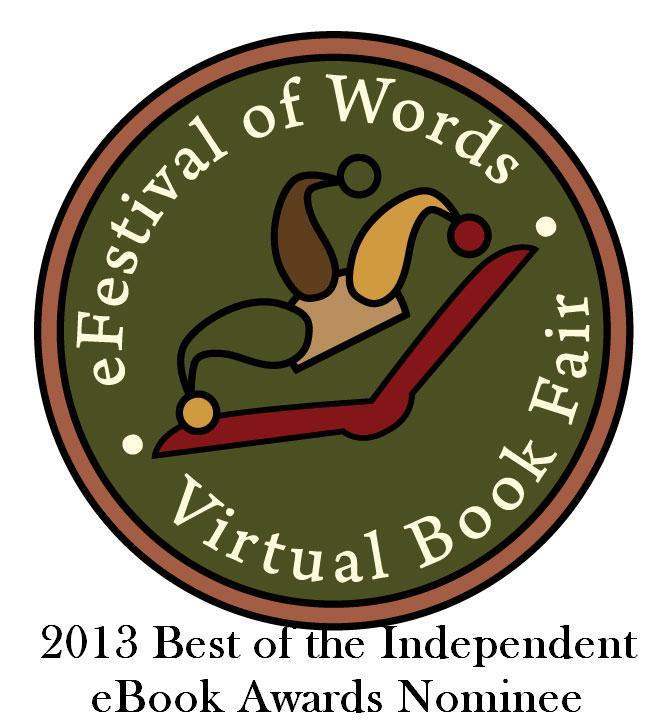 The Quintessential Gemini - Katherine Dale lives her life according to her daily horoscope …a fun, uplifting read!
 The Restaurant @ The Mill – six stories of life & love, all linked to a restaurant in this lovely old flour Mill
Being A Sceptic Is Oh So Easy - the true story of why I believe in life after death
***
Coming in 2013:

Ceri's journey: Angels….Ceri's life is very different to other people's. Ceri sees angels; everywhere.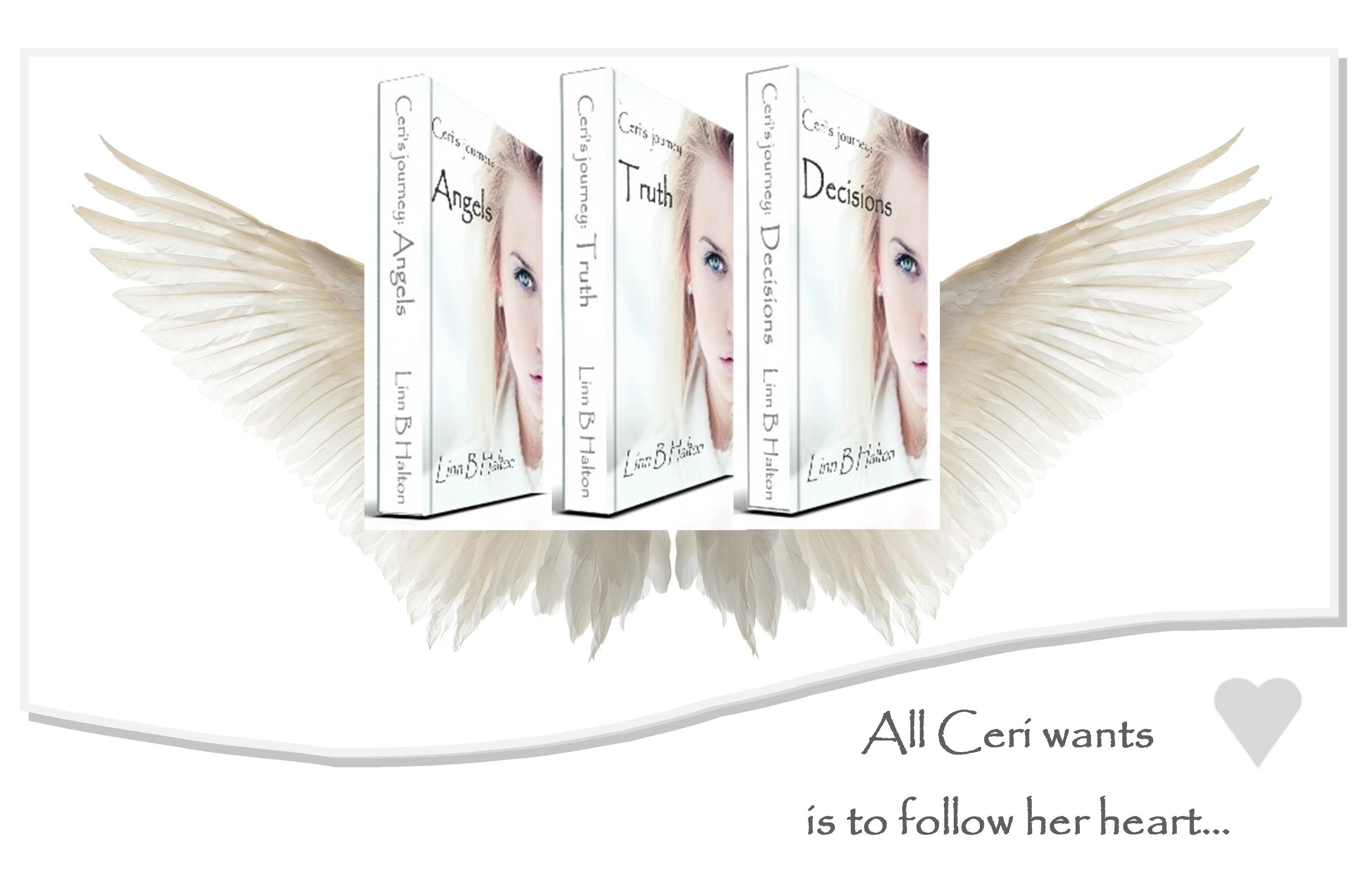 Parts 2 and 3 will be out in 2013!
Coming in 2014:
The Glass Wall
Is it possible to have two perfect soulmates? How fragile is the wall that separates two different stories?
The Quintessential Astrologer
 After The Quintessential Gemini what's next? What happens when you get what you dream of having – fun ensues!