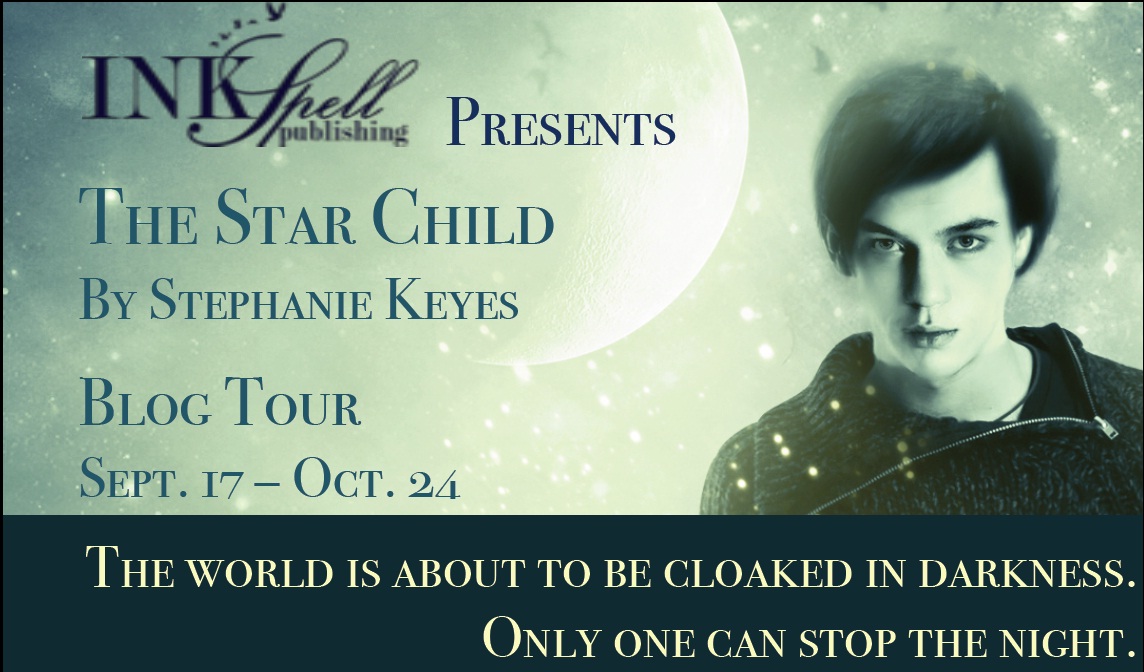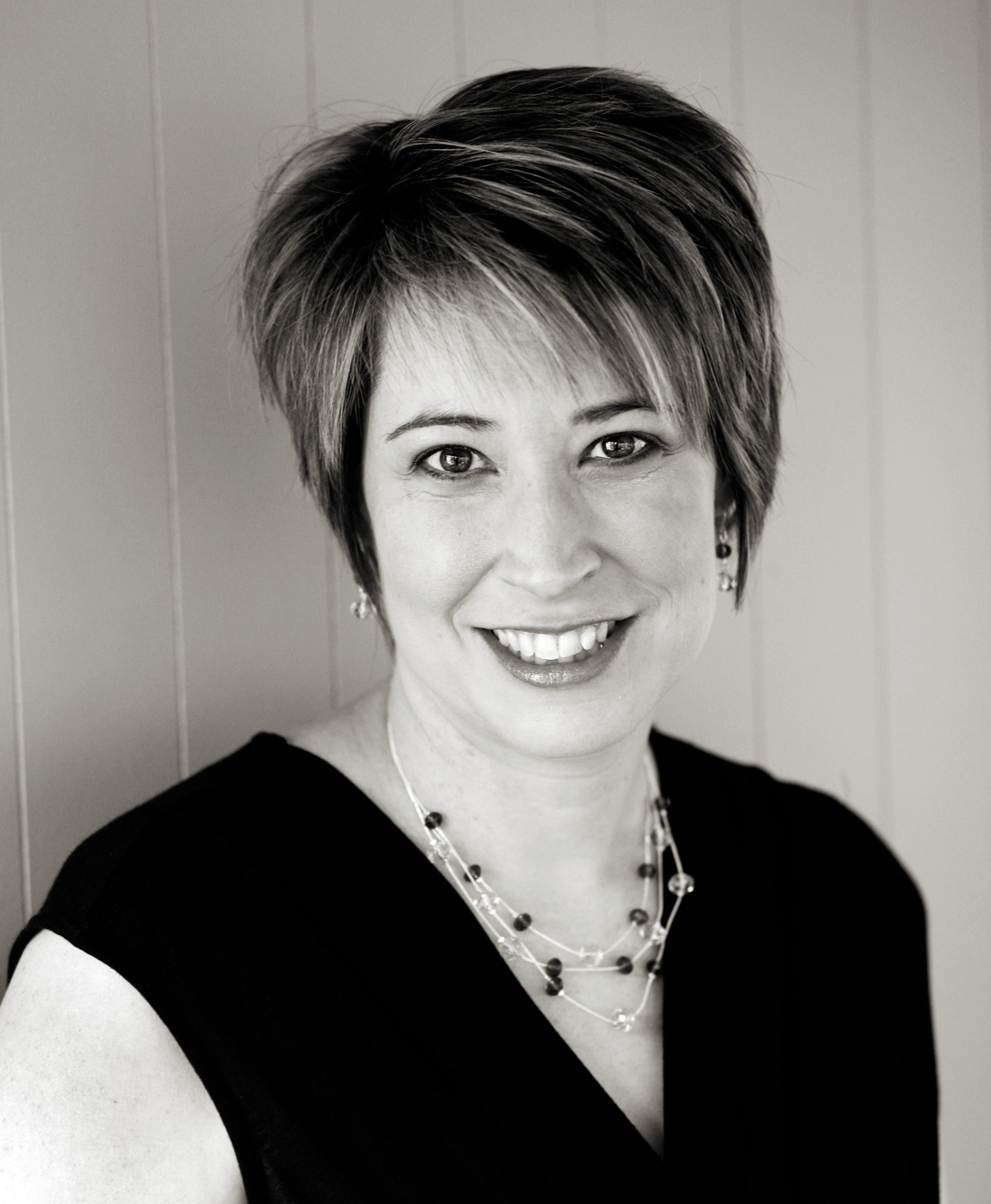 Today it's a personal thrill to be hosting the lovely Stephanie Keyes. Stephanie is a fabulous new author and her debut novel, a YA fantasy, will delight all age groups!
The world is about to be cloaked in darkness. Only one can stop the night.
Kellen St. James has spent his entire life being overlooked as an unwanted, ordinary, slightly geeky kid. That is until a beautiful girl, one who has haunted his dreams for the past eleven years of his life, shows up spinning tales of a prophecy. Not just any old prophecy either, but one in which Kellen plays a key role.
Suddenly, Kellen finds himself on the run through a Celtic underworld of faeries and demons, angels and gods, not to mention a really ticked off pack of hellhounds, all in order to save the world from darkness. But will they make it in time?  Available at: Amazon, Barnes & Noble, Book Depository, Allromanceebooks, Kobo and Inkspell Publishing Website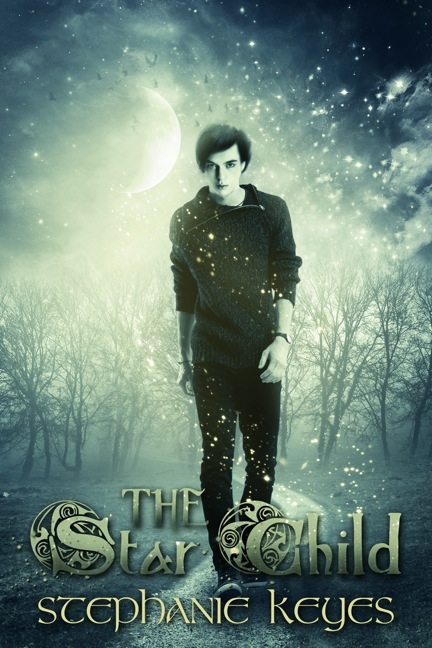 Click here to watch the amazing Book Trailer:
http://www.stephaniekeyes.com/the-star-child-book-trailer-is-out/
Giveaway:
http://www.inkspellpublishing.com/1/post/2012/09/the-star-child-blog-tour.html 
About the Author
Stephanie Keyes holds an undergraduate degree in Management Information Systems as well as a Master's in Education. A seasoned, facilitator, Mrs. Keyes worked in Training and Development for an international telecommunications corporation for twelve years; spending the first eight years of her career as a Software Trainer and Technical Writer and the last four working in Human Resources and Employee Development.
In May of 2012, Mrs. Keyes left the corporate world to focus on her family and her writing full-time. She also operates a freelance graphic and instructional design business, Sycamore Road Design.
Inkspell Publishing released her first novel, The Star Child, on September 21, 2012. She is now currently at work on the second book in The Star Child Trilogy, The Fallen Stars.
Keyes lives in Pennsylvania with her husband, two children, and Riley the dog. Contact Stephanie:
Website Facebook Twitter: @StephanieKeyes
My review:
Graduation was a turning point for Kellen St James, it had a whole new meaning! This well-written and intriguing fantasy was a delight to read. It will appeal to all ages if you enjoy escaping into a land where anything can, and does, happen. At each twist and turn the plot carries you along, as Kellen discovers the truth about his past, present AND future. I can't wait to read the second novel in this series!
I have to say that whilst reading this it did transport me back into my own teens. I remember literally devouring everything I could in the local library and having to walk even further to other libraries in my quest for new reads! Some stories simply hooked you from the beginning – whether it was a historical romance, fantasy, true story – the genre was irrelevant it was about the imagination behind the story. I will admit I have a bookshelf with quite a few books (many are recent best sellers) and the bookmark remains about a fifth of the way in. I have always endeavoured to give a book a chance, some stories warm-up and then are off and running. Some grab you from the very beginning, like The Star Child, and you know you are going to avidly read every single word. Having said that, I rarely hop through a book and I don't speed read. I was delighted to read Stephanie's debut novel and have all those lovely memories from my youth come back to me, like a hug, thank you Stephanie!
If you want to escape into another world for a little while, then this fantasy is the perfect read for you. It carries you along with it and it will make you yearn for a Snickers bar, or three! If you have a teenager, buy it as a present – but read it yourself first!