Last week's post took a detour, not least because life has been hectic but I also wanted to share the love (and good karma) I was feeling. Yes, my next book is almost ready for promotion and the release date is set for July 6th, 2013. Of course no writer achieves this single-handedly, hence the 'love' I was feeling from some great friends who read early drafts and give me feedback. Also a fab bunch of reviewers who have joined in to share some pre-release info in June! There's more to come on that in the next few weeks, but today I'd like to introduce you to Ceri:
That brings me onto my next topic. I spend a third of my week having fun with a very active and bright two and a half-year old. It helps keep me sane and also gives me a break from the keyboard, but it is tiring and reminds me that young mums work VERY hard. When it comes to sending out positive karma I like to think I'm sensitive to other people and am understanding when strangers have 'off days'. You never know the reason behind the mood. However, one rather elderly man
decided to park next to me in the supermarket car park as I was about to get out. Of course there were no child parking bays free. He parked so close that I could barely get my passenger door open enough to lean in, let alone lift out a toddler or even my handbag. I smiled at him and tapped on his window (I was sandwiched in the nine inch space between the two cars, shuffling sideways and I couldn't bend my legs to drop to eye level. If he'd moved forward two inches he would have hit off my wing mirror). He wound his window down and I said 'Would you mind just reversing up so I can get the little one out. I'll only be a moment.' What followed was a string of verbal abuse. He shot backwards out of the space and parked elsewhere. The reality of the situation was that he wouldn't have been unable to get out of his own car anyway, as he was rather portly. On reflection I decided he became upset because he realised that and felt embarrassed. Note to self: if no child bay is available, drive around until you can find somewhere to park where someone else can't restrict the passenger door!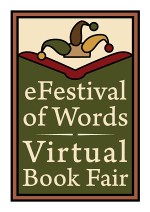 Whether it was sheer luck, friends, a happy reader or karma – a message on Facebook alerted me to the fact that The Quintessential Gemini has been nominated for the eFestival of Words Best of the Independent eBook Awards 2013. I was thrilled, but when I saw the other nominees it was a bit of a 'gulp' moment! Having recently interviewed the incredibly successful Steena Holmes for Lifestyle emag and adoring Talli Roland, who is a role model for so many new authors, I felt over-awed! Just to have been nominated is an incredible 'first' for me as a writer and a HUGE thank you to the person who put my novel forward. Good luck to all of the nominees in the next round!
Best Chick Lit/Women's Literature
When Horses Had Wings by Diana Estill
You Wish… by Terry Tyler
Secrets & Lies by Tracy James Jones
The Quintessential Gemini by Linn B Halton
Live from the Road by P.C. Zick
Aunt Sally & More by Flick Merauld
The Pollyanna Plan by Talli Roland
Fall of The Misanthrope by Louise Wise
Finding Emma by Steena Holmes
A Different Witch by Debora Geary
Angel by Mary E. Kingsley
The Quintessential Gemini now proudly sports its' new badge and I have to say that it was such an amazing boost. Having recently celebrated the fourth anniversary of sitting down to write the first word of my debut novel, Touched By The Light, this was a very proud moment!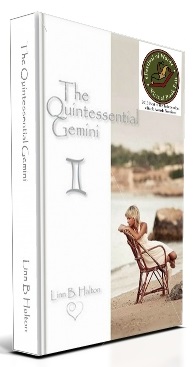 If that wasn't enough excitement, the novel I released in January 2013, Never Alone, has also been floating in and out of the top 100 Paranormal romance charts on Amazon.co.uk with the highest entry at no. 51 and briefly entered the Amazon.com top 100 at 98, too! Again, an author friend emailed me to let me know and suggested I put it on 'special' to keep the impetus rolling. It's advice like that which makes all the different to someone who is still very new. And yet at times I feel like I have been doing this forever, simply because it's been four years of working every single day that I don't have a family commitment, and often working late into the night. I'm not complaining, it's par for the course, but when something does 'come right' the thrill is unbelievable. So if you are one of the people who downloaded Never Alone recently – virtual hugs to you! The support from friends, family and readers has spread the word and I'm touched. It's on special at 77p/$1.20 until the end of May, or longer if demand is there – click here for the buy links: http://linnbhalton.co.uk/never-alone-promotion/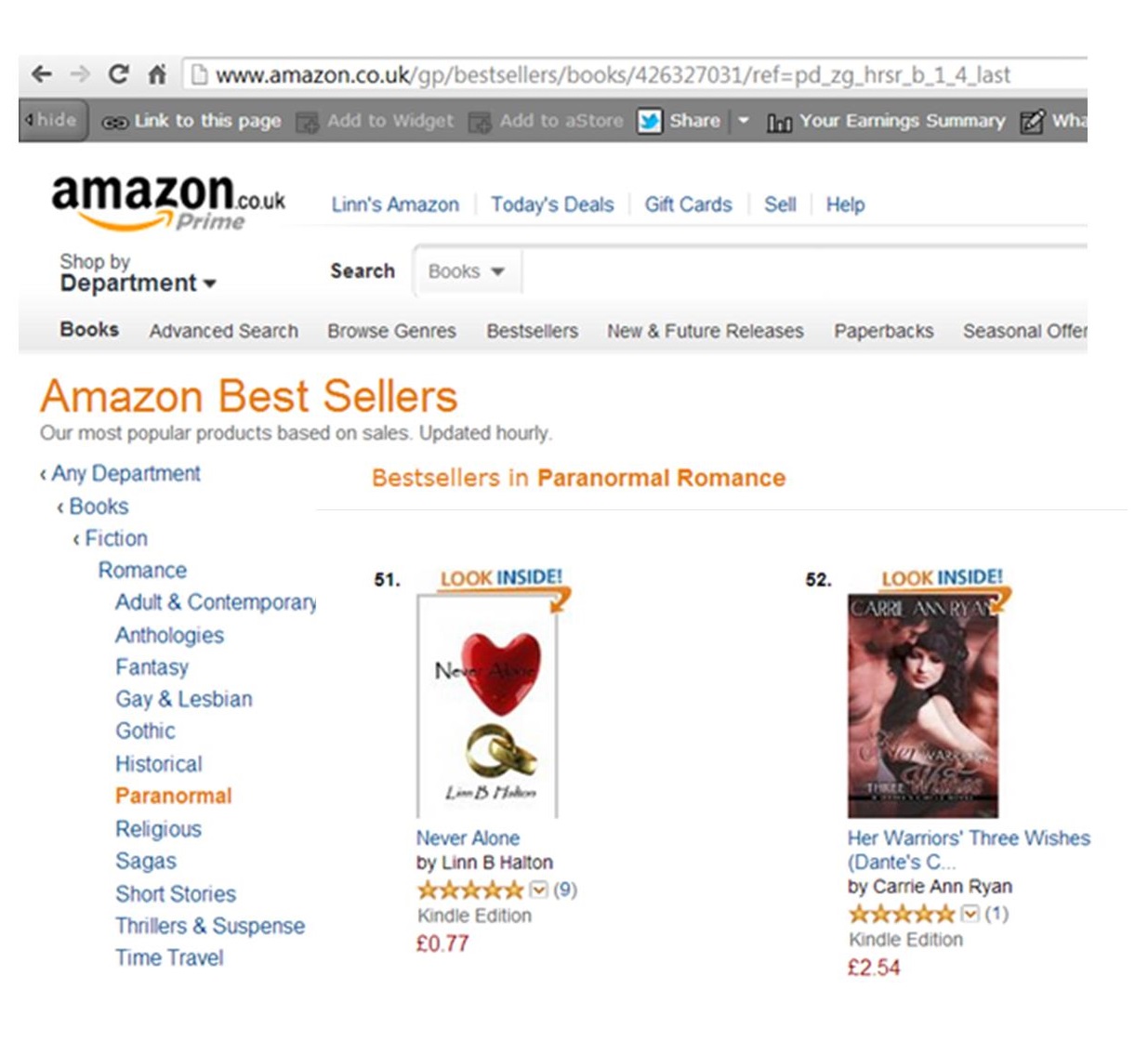 Another 'first' that delighted me was a visit to WG2E – a website I've followed and admired greatly for quite a while. D.D. Scott is one of the founders and a celebrated author in her own right. Click on the screen short to read the interview in full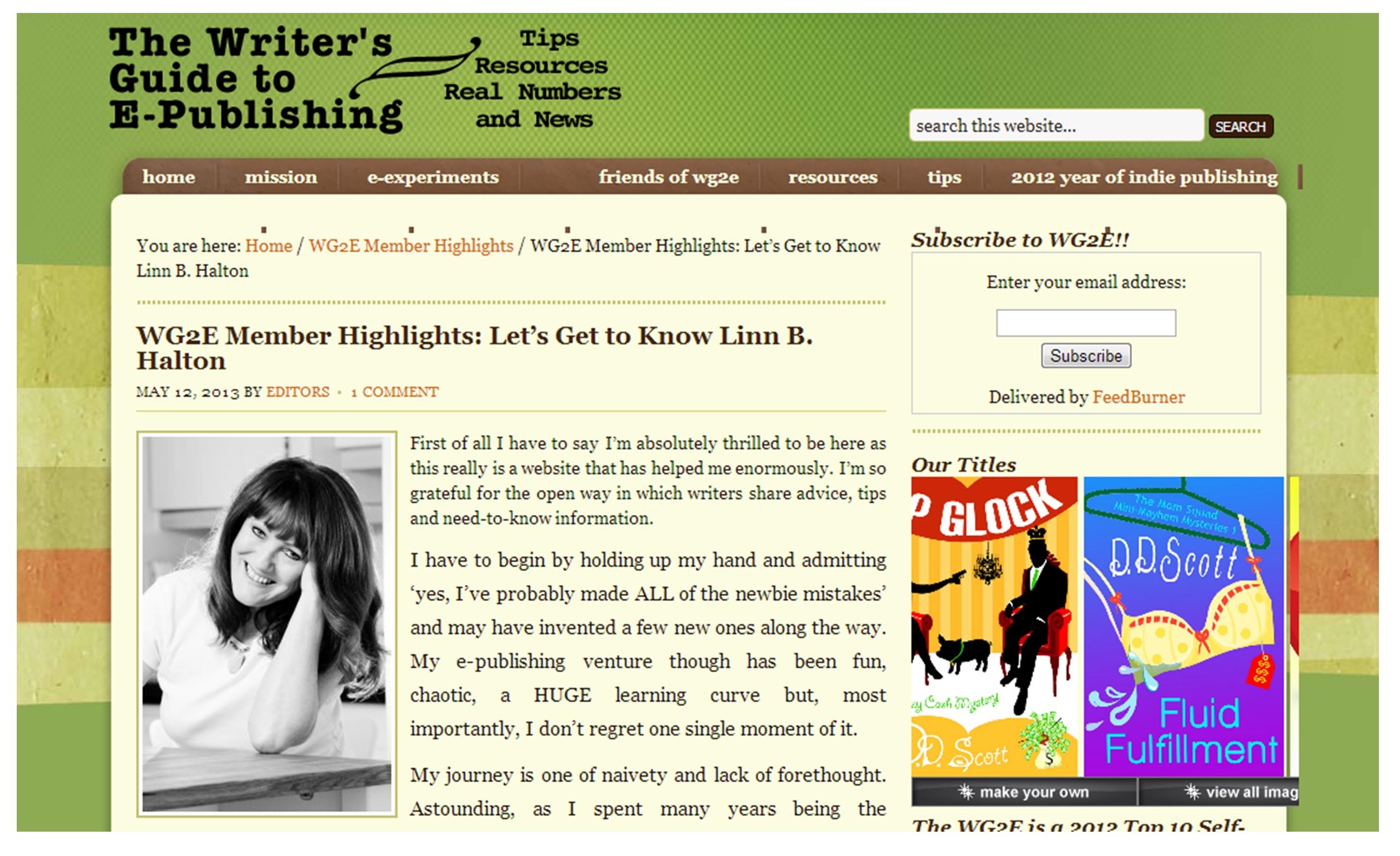 At the moment my  head is full of angels; Ceri's journey: Angels has required a lot of research and I'm already working on part 2 of this three part series, Ceri's journey: Truth. The thought processes required are quite intense. I do find it difficult at times to break off from a long explanation about how angels administer their good works, in order to clean the house ready for a viewing! Whilst it is a story about the pursuit of love, the subject matter will make readers think about how this life might slot into a much bigger picture. So I'll leave you this week with one thought:
Until next week, this is one Gemini signing out to get on with some work… Thanks for dropping by and sharing my personal journey.