Friday 15 January, 2016 sees the launch of my newest book baby, and though I might be just a tad biased, I think she's looking rather gorgeous!
There's a Facebook party with four competitions launching at 9am, noon, 3pm and 7pm on the day, but entries won't close until midnight (GMT) on the 16 January 2016.
Haven't had an invite?
Well, click and join in the fun! because there are some rather lovely prizes to be won: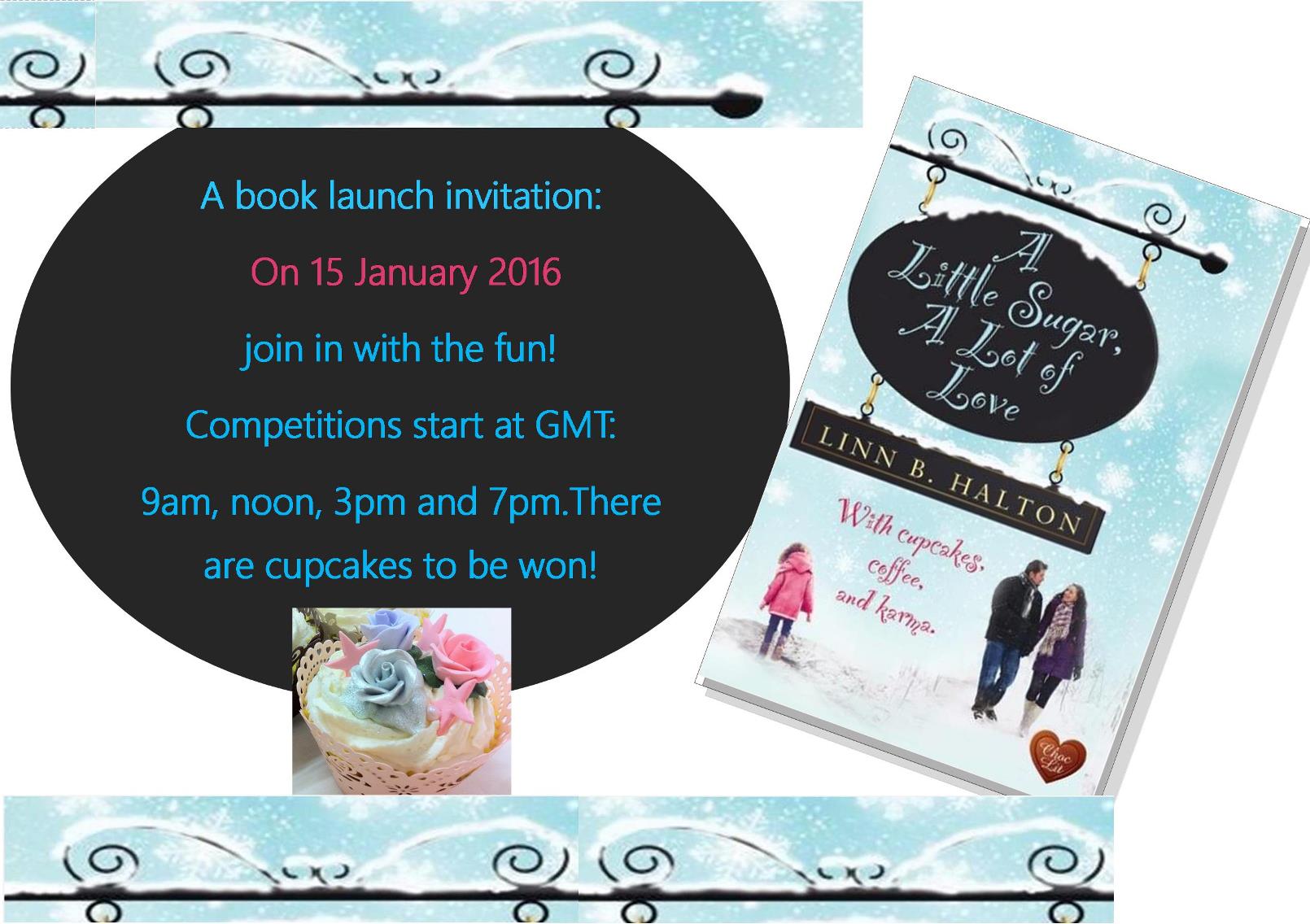 I'm so proud to see one of my novels sporting the Choc Lit logo and the story that was initially released as Sweet Occasions, has now grown! After being shortlisted in the Festival of Romance awards in 2014, and with an additional 11,000 words, the story goes on beyond the original ending.
A Little Sugar, A Lot of Love: With cupcakes, coffee & karma is all about change. About what it feels like when the dream begins to fall apart. A feel-good romance with heart.
Life isn't all love and cupcakes …
Katie has had her fair share of bad luck, but when she finally realises her dream of opening a bakery it seems things can only get better.
The reality of running a business hits Katie hard and whilst her partner, Steve, is there for her, she can't help but feel that the situation is driving them further apart. Could Katie be set to lose her relationship and her dream job?
Then, one winter's day, a man walks into her shop – and, in the space of that moment, the course of Katie's life is changed.
But nobody finds happiness in the blink of an eye. Sometimes it takes two Christmases, three birthdays and a whole lot of cake to get there …
Meet Katie, the owner of Sweet Occasions bakery. Her partner Steve is a business adviser and then there's Adam … a guy whose life is in a mess as he struggles to be the perfect single dad. Each has a dream, but what if the dream has to change? How easy is it to cope and adapt when there's always a reason to act with your head and not your heart?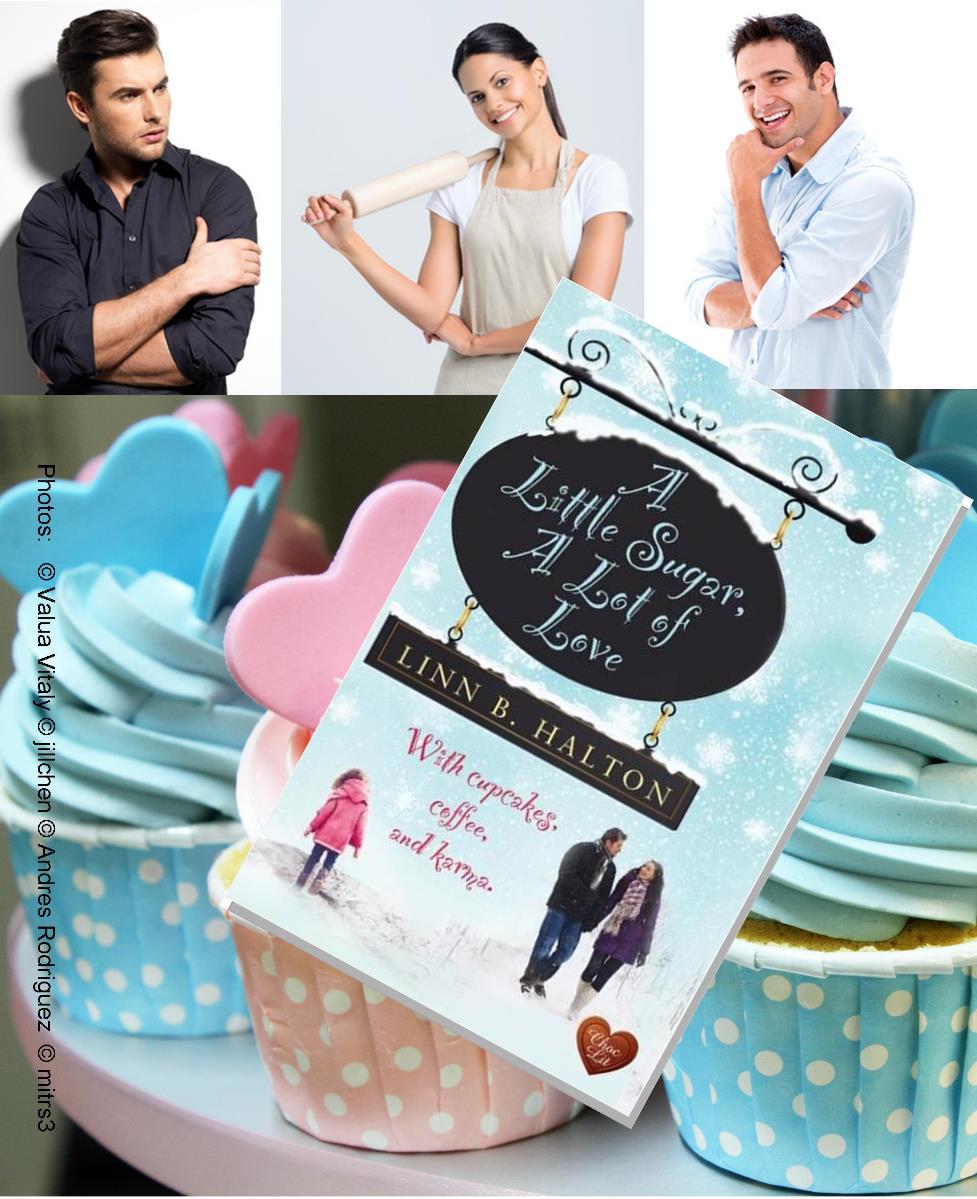 What do the reviewers say?
Shona, Booky Ramblings of a Neurotic Mom ~

"Halton has once again given us a book so beautifully written, where emotion is woven between the words in this book, that on more than one occasion I was brought to tears."
Rachel Gilbey ~ rachelsrandomreads.blogspot.co.uk ~



"A Little Sugar, A Lot of Love was a fabulous way to spend a winters' evening, and I found myself hooked on what was happening between the pages."
Grass Monster,  Goodreads ~
"Its very rare a book captivates me from the beginning, and this did just that … it's one of those that will stay with you for a long time to come."
Stacey Kym, Goodreads ~
"The ending in 'A Little Sugar, A Lot of Love' was really a very wonderful one. It TOTALLY suited the novel and was the best happily-ever-after!" 
Happy 2016, everyone and thank you for your support!