Today I'm talking to someone I've known for a few years now, but never met in person! She's a great lady and an inspirational blogger on all things from books, family life/parenting – to product reviews over at V Family Fun! I'll let Kate introduce herself:
Hi, I'm Kate. I'm a mum of 3 (4 if you include the dog), wife of 1 and blogger of 2. I blog about our family life on V Family Fun and share my thoughts on the books I read on Me, My Books and I. Obviously I love my family and reading but I also love coffee, cupcakes and all things sparkly.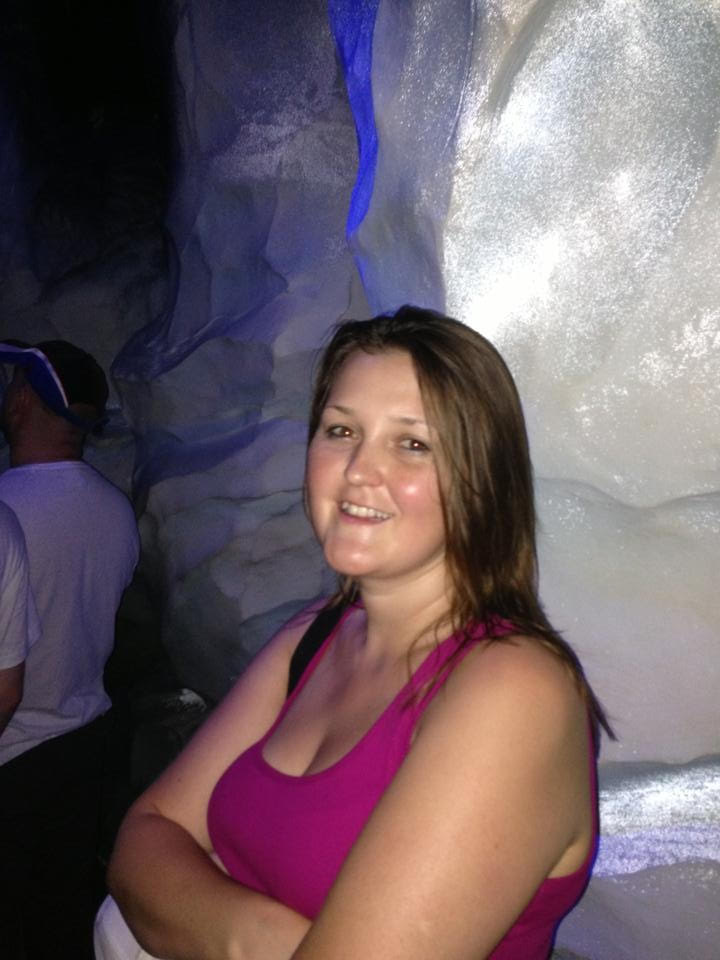 When did you set up your blog and how has it changed since you began?
Me, My Books and I was set up a few years ago, I was reading so many books and wanted somewhere to share my thoughts on them. To begin with it was a very busy blog but when I became pregnant with our third baby I had no choice but to slow it down. I even stopped completely for a while after she was born. Nowadays I post book reviews as and when I can and I feel like I'm in a happy routine with it.  I started V Family Fun at the beginning of this year, I missed blogging and the blogging community but seeing as most of my time was filled with baby stuff I had to decide whether to change my book blog or start a whole new one – obviously I chose the second option and I'm so glad I did. I feel like I have the best of both worlds and I can blog about all aspects of my life!
How do you fit your online work into a busy life as mum?
The older two children are at school so they don't really affect my blogging, I do it when they're at school. It can be tricky with little one though especially when you receive messages in the daytime that you really want to reply to but can't because she is awake! She usually has a two hour nap at some point in the day so I type up blog posts then and when she goes to bed at night I try to catch up with social media and reply to messages/emails etc. This is also my reading time. I use my iPhone to catch up when I'm out and about (little one is safely strapped in her pushchair or car seat so I make the most of that time).
What started your passion for reading?
I can't think of anything specific that set me off but I was always a reader even as a child, it just came naturally to me. I remember teaching my cousin to read – I was only about 8!
How do you find a little 'me' time?
My main 'me' time is in the evening when the children are all in bed, I love knowing that everything is done for the day so I can completely relax. Although sometimes I'll wake up an hour or so earlier than everyone else just to enjoy the peace and quiet.
Share one thing that people might no know about you …
Before I had children and became a blogger I worked as a florist!
That was always a job I longingly viewed from afar, until I bought some flowers for Valentine's day one year. I went to collect my order (treating my husband) and they were rushed off their feet, had been working since the early hours and it was freezing cold in the shop. It burst my bubble about it being my dream job …
Thanks for coming along today Kate and I love the way your blogging has grown and changed. As a very supportive book reviewer you have been there for me from almost the start of my career, and for that I'm very, very grateful. I'd like to take a moment to reflect on some of what are, to me, memorable one-liners from some of reviews you've written for my books. 
Never Alone "This was a fantastic read – it was spiritual, thought-provoking and I ended up reading it in just one day because I couldn't put it down."
The Restaurant @ The Mill "I loved how the individual stories tied together and made me feel personally involved with them all, also the descriptions of the mill and it's surroundings enabled me to picture everything so easily."
Under The Stars "A sad event made my heart sink, followed by an unexpected announcement that made it lift again and finally a big question which didn't quite happen because this was when the story ended (my heart didn't know what to do at this point)."
It's no surprise to me that V Family Fun is such a success, as anyone who can write such detailed, informative reviews has a writer's heart! The transition to blogging about a whole range of things, including product reviews, is simply a case of taking that next step. Long may you blog, Kate!
Kate's links: V Family Fun | Me, My Books and I | Twitter | Bloglovin | Facebook | Pinterest | Google+