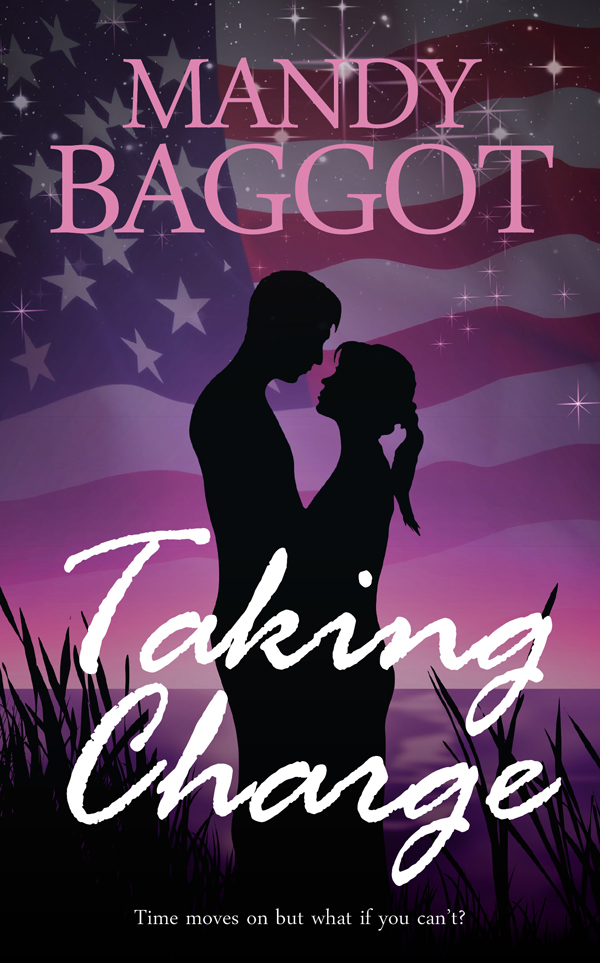 Have you read Taking Charge? I have and it's 5 Stars all the way: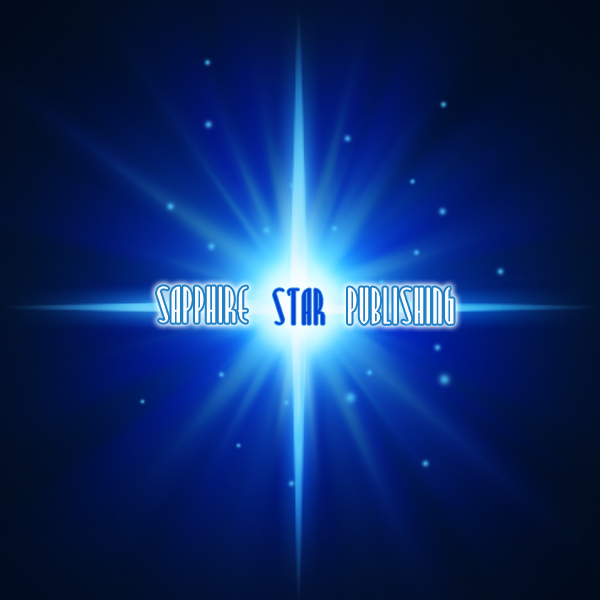 "If you are planning a duvet day, or to spend time stretching out on that sun-lounger, then Taking Charge is the PERFECT book. One hunk, a strong woman over-coming the harsher reality life often dishes out, ice hockey thrills and Eddie's Roadhouse – what more could you ask for? It's one of those books you'll find yourself glued to, because you will really engage with the characters in this story. You will want to live in that town and share their lives; when Cole Ryan bumps into Robyn Matthers you can really feel the chemistry. Both carry old wounds, but you will have to pick this one up to find out how it all ends. What I can say, is that author Mandy Baggot doesn't disappoint!"
Sapphire Star Publishing are offering YOU the chance to win an e-book copy by leaving a comment here for Mandy, who will select one lucky winner at random on 14 June 2012
Mandy NEVER fails to disappoint, or surprise, or make me laugh, or make me stand back in amazement at what she has achieved. Whether she's dressing as a chicken to promote a book or Tweeting about mashed potato, she raises a smile. So let's have a few words from the lady herself: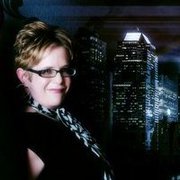 "Thank you so much Linn for hosting me on your website! Now, all through the blog tour I've tried to talk about different things so each and every post is a little bit fresh. I've talked about the setting, I've talked about the hot man, I've talked about ice hockey and the music behind the book, so what am I going to talk about today? Well today I am going to talk about SMELLS!
Now, if any of you have read a Mandy Baggot novel, you will know that I'm not a great one for description! My books are mainly dialogue led and any reference to where this dialogue is taking place is fairly minimal. However, what I do like to do in terms of description is talk about scent!
Whenever I read a book I always find it quite hard to imagine the setting no matter how much work the author has put in to describing the tone of the blue of the sky etc. But what I can relate to is a good old smell!
The scent of something can not only help you imagine the scene in the book, it can also evoke personal memories within the reader. You might see a scent described and as well as empathising with the smell, it might transport you to another time and place entirely. I think describing an odour gives a story more intimacy.
Here are a couple of paragraphs from Taking Charge:-
Robyn was trying not to breathe. She hated the smell of hospitals almost as much as she hated the smell of the inside of airplanes. Both seemed to have a combination of cleaning solution and body odours. It wasn't a good mix.
Robyn suddenly felt the urge to vomit. It was either the sudden smell of antibacterial gel and urine or the realization that she was about to see the father she hadn't set eyes on in nine years. She gagged and put her hand to her mouth, trying to stifle the feeling.
Now I think everyone can quickly conjure up the smell of the inside of a hospital and the inside of an aeroplane together with that anti-bac gel and wee without too much trouble!
I also like to describe my men by their odour too! Usually it involves musk and sandalwood – two of my favourites – but it all depends on the character. Cole Ryan has a hint of citrus to him!
So, there we have it, I like setting scenes with smells! Who knows, perhaps a Mandy Baggot Scratch 'n' Sniff book will be coming in the future!"
Find out more about Mandy and her novels:-

Website:http://www.mandybaggot.webs.com
Blog: http://www.mandybaggot.webs.com/apps/blog
Twitter @mandybaggot: http://bit.ly/lTo8Xa
Amazon.co.uk (buy Mandy's books) : http://www.amazon.co.uk/Mandy-Baggot/e/B003MENHL0/ref=ntt_athr_dp_pel_1
Amazon.com (buy Mandy's books): http://www.amazon.com/Mandy-Baggot/e/B003MENHL0/ref=ntt_athr_dp_pel_1
Sapphire Star Publishing: www.sapphirestarpublishing.com
Mandy's loveahappyending.com Author page: http://loveahappyending.com/mandy-baggot/
Wishing Mandy all the best and thank YOU for joining us today …
Linn