Thank you to everyone who entered via Facebook, Twitter and email – here are the winners!!
Please email your full postal address to: lbhalton@googlemail.com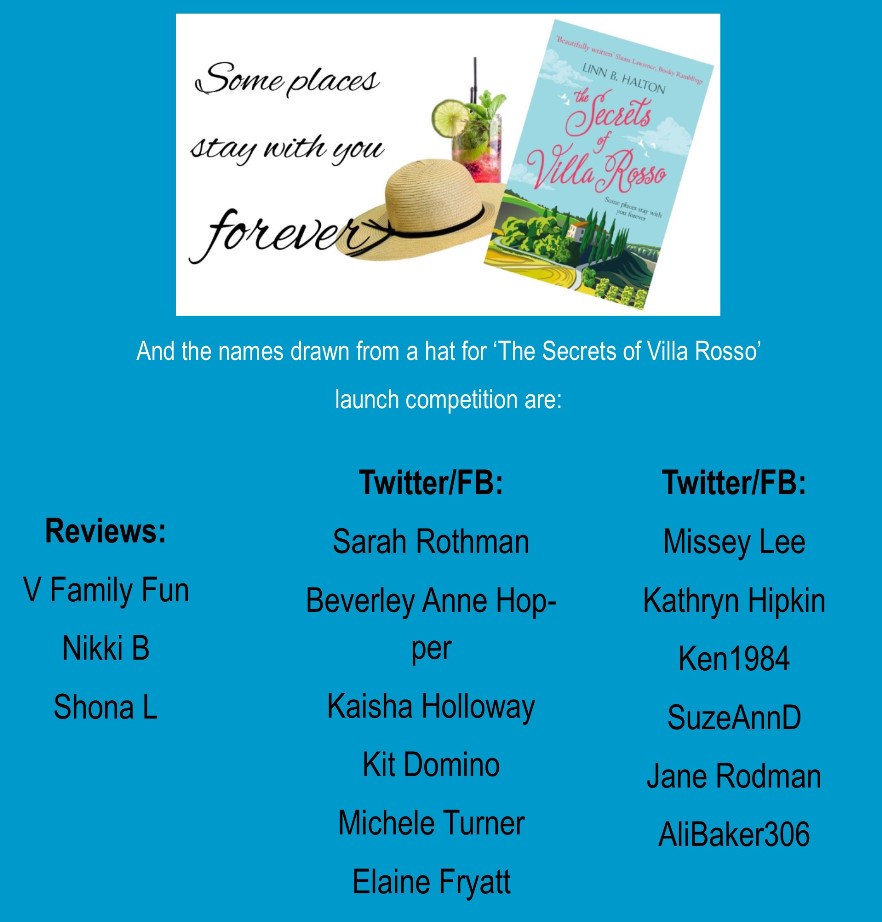 In celebration of the launch of
The Secrets of Villa Rosso
published by Harper Impulse
THERE ARE PRIZES TO BE WON!!!
I will be picking some very lucky winners (a random draw  will take place on 2 Aug 2017) who will each receive one of these LIMITED EDITION USB MEMORY DIRECT
8gb Card-Tab Custom Flash Drives
On  the reverse of the card is a memory stick where you can save all of your amazing holiday photos – because some places stay with you forever!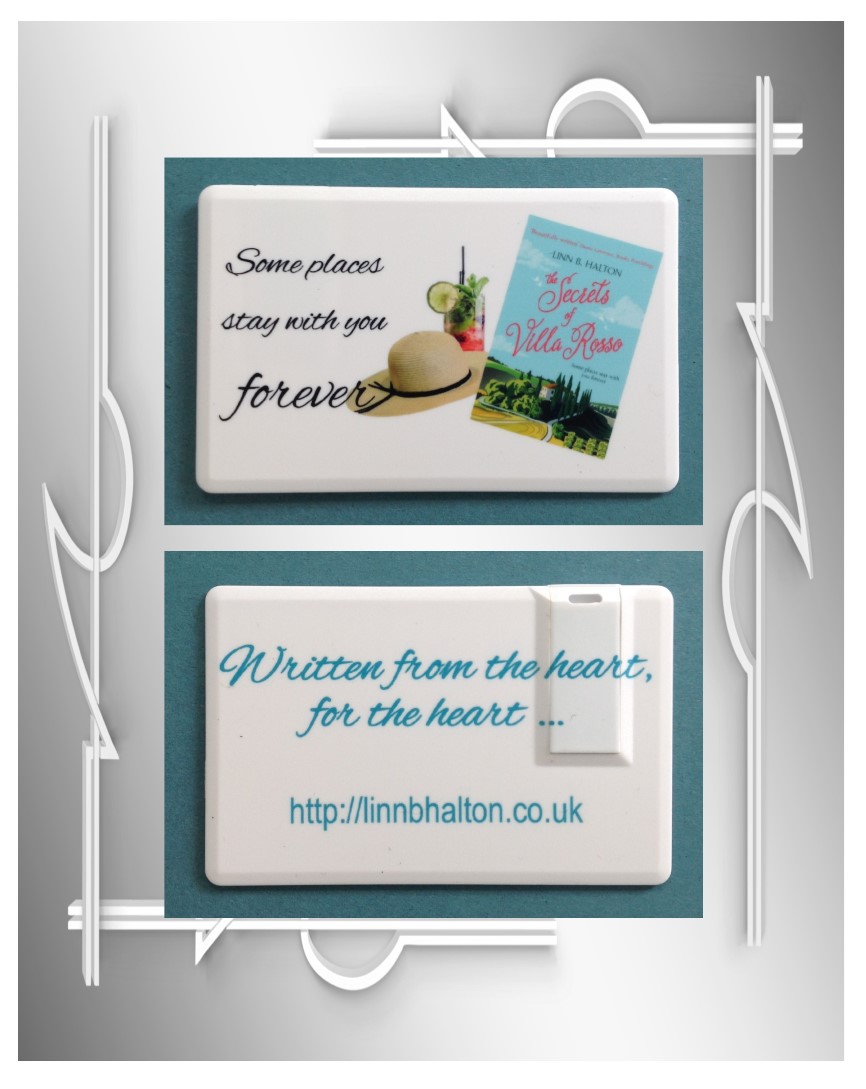 HOW TO ENTER:
UK only competition
TWITTER: Tweet me a photo of your special 'holiday place to remember' including @LinnBHalton and #TheSecretsofVillaRosso
Facebook: Add a photo of your special 'holiday place to remember' under the pinned post entitled 'COMPETITION' on my LinnBHaltonAuthor page and share the post on your timeline
Reviews: Tweet me a link to your review and 3 lucky winners will receive a limited edition mug + a USB stick; include @LinnBHalton and #TheSecretsofVillaRosso; if you aren't on social media email me a link to your review at: lbhalton@googlemail.com
Rules:
All prizes must be claimed by 9 August 2017; after that date an alternative winner will be chosen
Anyone can enter (but this is a UK only competition); competition runs from 21 July 2017 – 31 July 2017 inclusive
Prize winners will be announced here on Wednesday 2 August 2017
Some places stay with you forever…
When Ellie Maddison is sent on a business trip to Southern Italy, she's reminded why she loves her job – set amongst rolling vineyards and rich olive groves, the beautiful Villa Rosso is the perfect escape from her life back home. But what Ellie isn't prepared for is the instant connection she feels to the estate's director Max Johnson, or the secrets they share that are as intertwined as the rambling vines that cover Villa Rosso.
It's not long before Ellie finds herself entangled in the history of the place, trying to understand the undeniable effect Max is having on her. As their relationship grows, what will Ellie discover about this idyllic villa and those who have walked through its doors?
What started as a simple work trip will change Ellie's life forever.
Available online in eformat:
Paperback release date UK ~ 5 October 2017
In partnership with:

And here are the fabulous prizes to be won:
Good luck and thanks for dropping by!