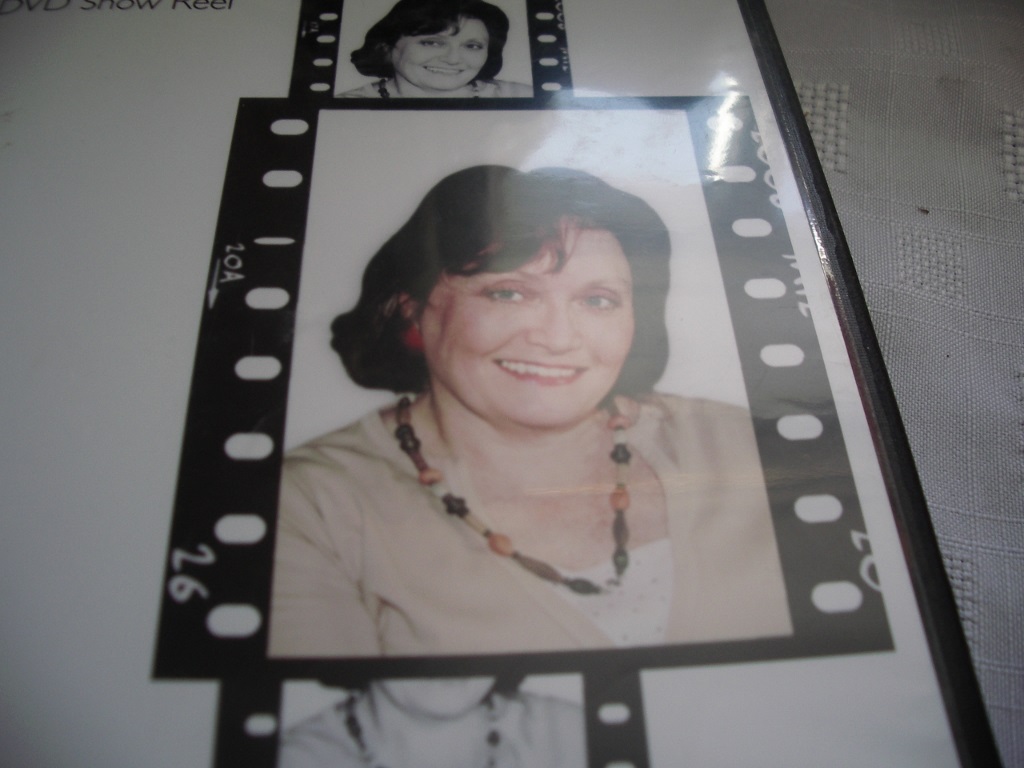 Today I'm talking to new author – Julia Ryan.  As we are great friends I know a little bit about her biggest trial and tribulation – putting writing books and getting them published to one side ha! ha! Here's Julie's story …
People usually say that three of the most stressful things in life are moving house, changing jobs and getting married. Throw starting a new business and a massive DIY project into the equation and you probably have a recipe for disaster! All I can say in my defense is that it seemed like a good idea at the time. Fed up of city life, my future husband and I decided to leave our hectic London lifestyle behind and move to the country where we were hoping for a quieter life. We don't do anything by halves so this was no ordinary move.
We bought a little corner shop in a beautiful Gloucestershire village where we planned to make our new home. This was despite the fact that neither of us had any retail experience. The next problem was that although there was spacious accommodation above the shop, it had mainly been used for storage in recent years leaving us without a working bathroom, just an outside loo, and no working kitchen as such, just a sink.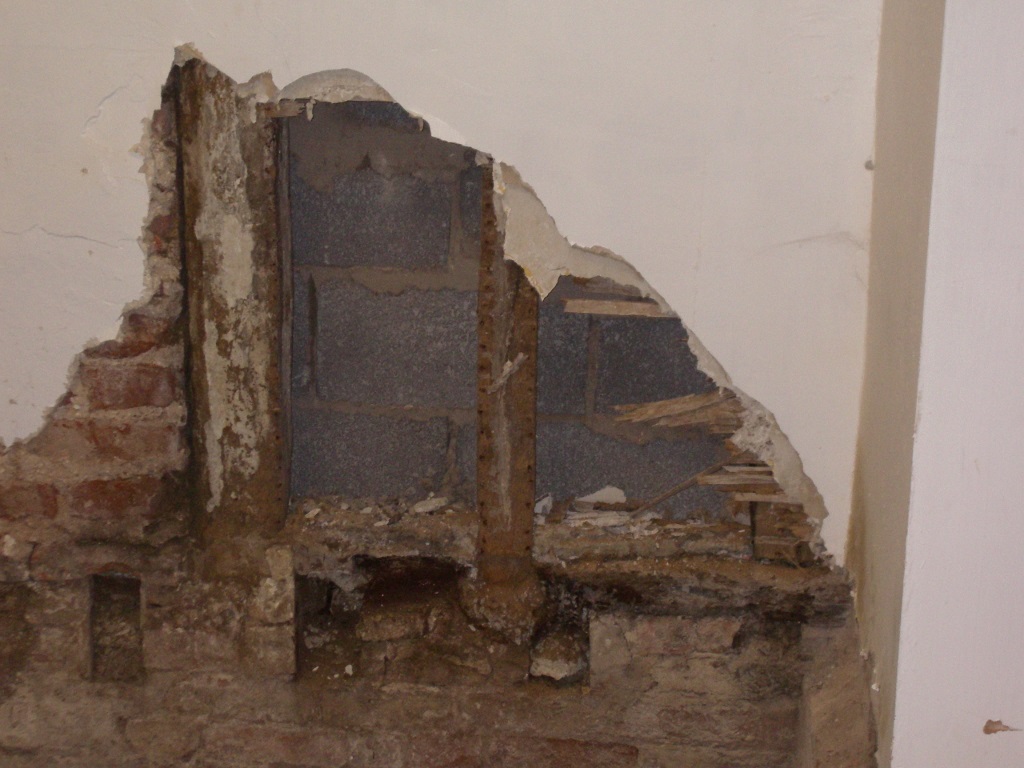 There's no stopping my other half though when he gets a bee in his bonnet and he was determined that this would be our future home together. He could visualize it and I remember him saying, 'We have all our lives to get it how we want it, it doesn't matter if it takes twenty years.' At the time I thought that was rather romantic, however it turned out to be very near the truth!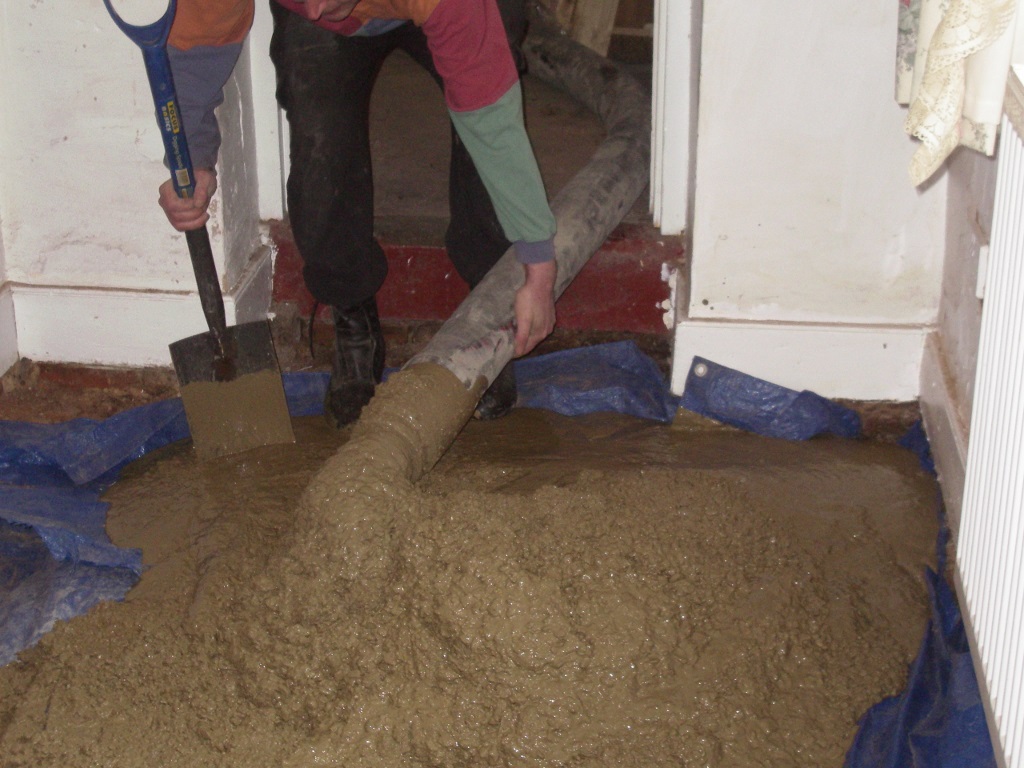 I'd anticipated us happily working together to restore the property while running a business. Needless to say, we found out on the Friday night at about six pm that we had actually completed on the purchase but instead of having time to get the shop how we wanted it, we suddenly found ourselves getting ready for deliveries the next day and sorting out the newspapers. With me working full time as a teacher and hubby full time in the shop, there was very little progress in the way of restoration. We cooked on a camping stove, washed in the kitchen sink and begged friends and neighbours to do our laundry. Most of our customers were helpful, even bringing us meals in the first few days, which was much appreciated. However, I did overhear one conversation where a customer said to another, 'I give them six months!'
Determined not to be beaten, we stuck at it and now nine years later although it is still a work in progress, we do have central heating, a modern bathroom and best of all, electricity throughout! We got married eighteen months later in our lovely village church and a year after that our gorgeous son was born. There are times when I wish I could wave my magic wand and get all the works finished but on the whole it's been an interesting experience and so far, hubby and I are just about on speaking terms. The shop sadly proved not to be viable so while my lovely husband goes out to work, I get to stay at home and run the shop part time and indulge my passion for writing the rest of the time. We could have given up and bought a modern flat but then the doubters would have won and it wouldn't have been half as much fun!
Well, I'm glad to see the project is finally coming together, Julie! Raising my coffee cup to you to toast your bravery and a great DIY other half!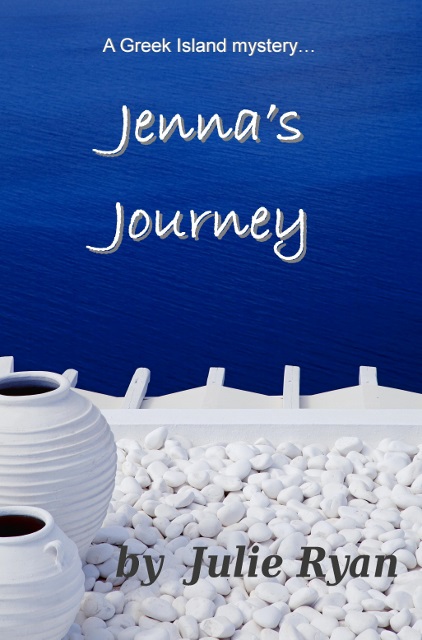 Introducing Julie's debut novel:
'Jenna's Journey'
 When Jenna decides on a whim to go to Greece, she's trying to escape her failing marriage.  Will Greg let her go so easily though? Can she make a new future for herself and how did she get involved in an antiques smuggling ring? Is fellow holidaymaker Tom all he seems and will it be happy ever after with Nikos?  It's not until twenty-five years later that some of the questions are finally answered.
Find out more about Julie:
Facebook   Twitter: @julieryan18   Amazon