Today I'd like to introduce you to Maggie Bishop. She's the author who made me fall in love with the Appalachian mountains when I read Murder at Blue Falls. Well, if I wasn't able to visit in person, then reading this murder mystery story was the next best thing – I felt as if I was experiencing everything first hand! I'll let Maggie tell you more….
  Where are you?  What's the weath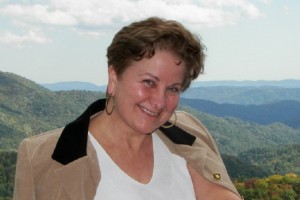 er like?  How many hours until lunch?  Who's singing that song playing on the radio?  Now imagine what's happing next?  Answering those questions are part of what a fiction writer does.
               Setting surrounds the physical and emotional  and can drive fiction in many ways.  How would the plot be changed if HARRY POTTER was born in Rio de Janeiro?  GONE WITH THE WIND were set in the countryside of China?  LORD OF THE RINGS in the Sahara Desert?  TOM SAWYER on the Amazon River?
               It includes circumstance as well as time and place.  In a larger sense, setting directs destiny as fictional characters are molded by the environment both inside and outside the home.  As in real life, parents, peers, and place influence the personality and events.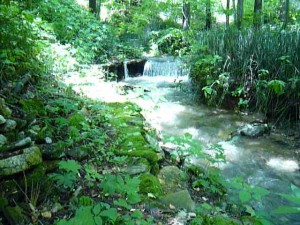 In MURDER AT BLUE FALLS as well as the other Appalachian Adventure Novels, the characters are located on a fictional Dude Ranch in the mountains of North Carolina near the real town of Boone.  Boone is a top outdoor enthusiast's destination for hiking (Blue Ridge Parkway), biking (Rocky Knob Park), skiing (3 resorts including Sugar Mountain), camping (Pisgah National Forest), biosphere (Grandfather Mountain), and horses (Blowing Rock Horse Show).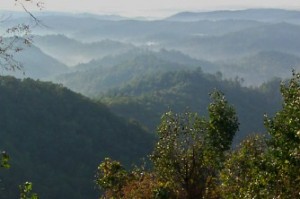 Mountains and horses are almost characters in these novels.  The weather varies from mountain to mountain to valleys and hollars.  I think the Appalachians dam up the wind and clouds then dump them in torrential rains and snowfall on the other side of the ridges.  My house can get an inch of snow, the town of Boone three miles away can get four inches, and the land ten miles away toward Tennessee can get a foot.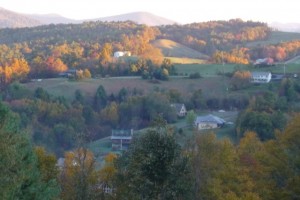 Four wheel drive vehicles are needed for year around residents.  Then there is Appalachian State University in the heart of Boone with a population that matches that of the town, around 17,000.  Mixed in are retirees who leave their second homes empty during the winter, tourists who visit the fictional Blue Falls Dude Ranch, Christmas tree farmers and regular folk who try to make a living owning or working in small businesses.
               What better place to locate a cozy mystery series?
Thank you so much for stopping by Maggie! What came through very clearly was the sense of community, as well as the beauty of the surroundings in which you set your novels!
Find out more about Maggie:
Amazon   https://www.amazon.com/author/maggiebishop
Facebook   http://www.facebook.com/maggiebishop
Blog   http://damesofdialogue.wordpress.com
Twitter   @maggiebishop