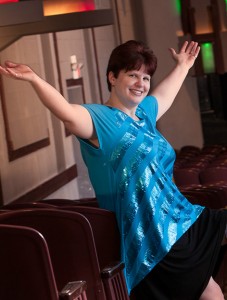 I'd like to introduce Katie Mettner, she grew up in Eau Claire, Wisconsin, and moved to the Northwoods as a young adult where she now resides with her husband and three children. Her love affair with Lake Superior began when she met her husband, Dwayne, and he drove her across the bridge one snowy November day with her nose pressed up against the glass. It was in that moment the scene was set for her breakout novel!
Katie doesn't let the detours on the road of life break her stride and, after a long hiatus, she is finally able to waltz again. Her stories are a reflection of her love for family intricately woven with life experience. When the gales of November blow early you can find Katie at the computer with a cup of joe, listening to Michael Bublé and working on Sugar's next adventure…..
Katie, Sugar's Dance is filled with recipe. Do you love cooking as much as your character,  Sugar, does?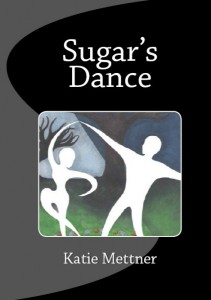 That one is a resounding YES! I was a chef by trade before my leg caused me to leave that business for good, well at least professionally. I love to cook and bake for my family and I get a lot of "this looks interesting mom" and "ohhhhh you tried a new cake" from my kids when they get home from school.
When did you learn to cook? Childhood or later in life?
I learned to cook from my Grandma Hazel. She was the best cook EVER. I spent so much time at their house growing up and she was always cooking, baking or canning something. Every Sunday after church we went to her house for lunch and she taught me a good many tricks that I still use today. Last year my sister and I published a cookbook for our family of all of her favorite recipes. She passed away this past March and a few weeks ago I made what we loving refer to here as "Grandma Hazel's pork chops". I've made them a 100 times and can never get them to taste like hers! Well I made them again, lovingly dipping them in flour and browning them before putting them in the crock pot with soup and a sliced up onion and letting them sit on low all day. My husband laid his fork down that night, looked at me and said "Now those were Grandma Hazel worthy pork chops!" I could be a famous chef cooking for the president and none of that would have mattered because I just got the best compliment in the world!
Where do your recipes come from? We tried the kraut dogs and they were delicious.
The Chicago kraut dogs in Sugar's Danceare actually a take off of a recipe my mom used to make. She would take a pork roast and cover it in kraut and apples with brown sugar. Well Sugar is from Wisconsin and we do love our beer and brats here so I decided to put a twist on the recipe and tried it out one night and they were fantastic! I like to take a basic recipe and put a twist on it. I even created a cake using my very favorite coffee! Food brings us altogether and I love being able to sit around the table with my family eating good cake under the light of a chandelier, laughing and making memories. I guess I'm a lot like Sugar that way.
So tell us more about Sugar's Dance!
Will the events of one snowy November night haunt her forever?
Grab a cup of joe and meet Tula Dubois, Sugar to everyone who loves her, an accomplished ballroom dance instructor living in the Twin Ports of Lake Superior. From the outside Sugar appears to have it all, a successful business and a wonderful family, but behind closed doors Sugar's emotional walls are crumbling as the events of one snowy November night ten years ago fill her nights with terror. As she struggles to keep her sanity from slipping away she is taunted by the never-ending mantra of why. Why is she still here? Why was she spared?
When Drug Task Force Agent Donovan Walsh arrives in Duluth, Minnesota, there is no doubt in his mind that it's the tip of the end of the world and he prays that his assignment will be short so he can escape back home to sunny, warm Texas. That is until he meets his latest protected witness, Sugar. His job is simple — protect her from a madman determined to engage her in a dangerous tango. All it takes is one dance across the floor and Agent Walsh quickly discovers there is nothing simple about Sugar.
As the gales of November blow early, Van finds himself drawn to Sugar as he leads her through a tender dance of grief and guilt. The sadness in her eyes when she thinks no one is looking compels him to help her rediscover her love for dancing and the reasons why she was left behind.
As one storm eases another intensifies and Sugar is pulled back into a high stakes promenade with a psychopath hellbent on destroying her family and her town. Sugar must summon her strength and give the performance of a lifetime as she becomes an unwilling partner in a treacherous dance of drugs, kidnapping and family betrayal. It's a dance where one misstep could leave her fighting for her life! As winter descends upon Lake Superior, Sugar will waltz through the darkness to find faith, hope, and the greatest of these, love….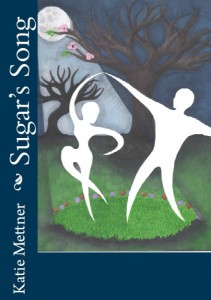 And your new release, Sugar's Song(congrats by the way!)
When I am afraid, I will trust in you.  Psalm 56
Love is a many-splendored thing and no one who knows this better than Tula "Sugar" DuBois.  As the New Year breaks over her lodge on the frozen shores of Lake Superior, Sugar is wrapped in the arms of the man she loves, dancing in the New Year with her brother and his new wife. Enter the mysterious Lillie who comes to the lodge for Christmas break seeking safe haven. No one knows her secrets and she's determined to keep it that way.  Having had secrets to keep Sugar is compelled to love and protect Lillie, determined to give her the strength to reveal what she's hiding before it's too late. When Lillie comes face-to-face with her past will she let revenge steal her future? Sugar calls upon all who love Lillie to dance a dangerous samba to save the young girl before she is delivered to the Father by evil… As the tulips sprout through the snow covered ground there is new love, new hope and new life, and together they will share Sugar's Night…
"It smells good in here." Van said coming up behind me and kissing my neck. I had made a pot of beer cheese soup and after our talk I convinced Lillie to come down and have some dinner. It was already late and we missed lunch. Van popped the top off his beer and sat down next to Lillie at the old farm table that sat in the middle of the kitchen. There were several old mismatch chairs on each side giving the impression of an old country kitchen. The deer antler chandelier over the table gave the impression of a tacky hunting lodge, but it burned brighter than any other light in the lodge. The only reason its still hanging there is because it was the one incredibly clear memory I have of my parents fighting. When my father brought it home one day my mother about had a bird throwing words around like tacky, horrific and not in my kitchen. I have to say it was one of the few times in my life I could remember him not backing down. He simply waited for her to take the pies into the restaurant, climbed up on a ladder and hung it up. The reason I can remember it so plainly is because of what happened when she got home. She flipped the usual light switch and that baby blazed to light and you could hear her voice straight through the entire lodge. She yelled 'James' in a tone of voice I had heard but a few times and cringed when I did. Dad smiled at me and winked waltzing into the kitchen like nothing was any different. I snuck over to the kitchen door to watch and heard my mother asking what he thought he was doing. My dad stood there for a minute watching her and then he got this big silly grin on his face and clapped his hands and spun her round. When he set her back on her feet she was having a hard time not smiling, but what my dad said next made her lose the battle. He grabbed her by the shoulders and said 'Bon, I just knew that chandelier would catch the beautiful blue sapphire in your eyes and make them sparkle like the gem you are!' I learned two things that day, the first being it's okay to fight with someone you love as long as you respect each other. The second thing I learned was my dad was much smarter than he let on and picked only the battles he wanted to win. Now whenever my soon-to-be husband sits under the chandelier his eyes churn between emerald green and deep hazel and that day is always fresh in my mind. I snapped out of my reverie ladling out some soup into bowls and adding fresh popcorn to the top of each bowl. "I decided we all needed a feel good meal." I said setting it down in front of them.
"Looks interesting." he said and Lillie snorted.
"Well, if you don't want to eat my supper you can make your own, but then don't expect to get any of my cake." I said grabbing some plates out of the cupboard for the hot French bread.
"I like cake. What kind of cake?" he asked.
"Toasted almond beer cake." I said and heard nothing but silence. I carried the plates and bread over to the table.
"What?" I said at the look on their faces.
"Nothing, nothing, the whole meal just sounds…interesting." Van said trying not to laugh.
I punched him, hard. "It's not interesting, it's gonna be deadly. Just wait and see."…..
Find out more about Katie and buy her books on Amazon: www.katiemettnerbooks.com
Amazon (UK) link to Sugar's Song